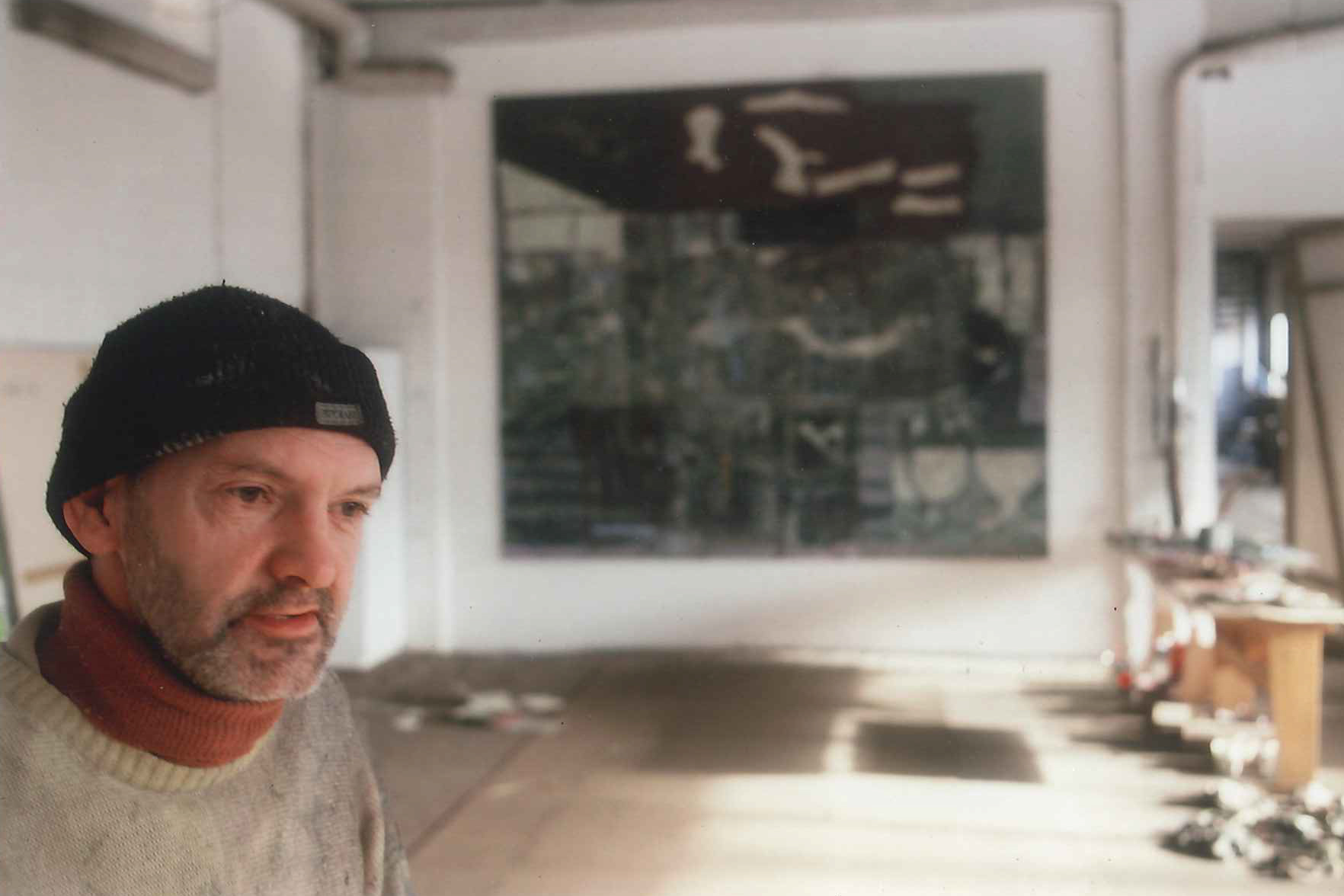 Born 1955 in Airdrie Scotland

Took drawing lessons at Glasgow School of art

1975-1976 St Martins School of Art London

1976-1979 Camberwell school of Art…Bachelor of arts with honors painting. London

1979-1982 Royal Academy Schools London , Royal Academy Schools postgraduate diploma, painting

Since 1983 practicing artist and teacher.

Taught in Italy for many years, and from 1984-2007 at the European Academy of fine arts in Trier germany.

Numerous articles and publications including catalouge for 10 year retrospective at the ( Museum Schloss Moyland Germany) 2006 ( A special selection )

Gallery Clairefontaine Luxembourg 2007 (Faceless)

Museum of art Darmstadt Germany 2009.
Publications about Joe Allen
Joe Allen. Tracks and Traces. Paintings 1996 – 2006. Hrsg. Museum Schloss Moyland, collection van der Grinten, Joseph Beuys Archive, Landes Nordrhein-Westfalen. Bedburg-Hau 2006.

Joe Allen: A special selection. Luxemburg (Galerie Clairefontaine) 2007.

Kunsthalle Darmstadt: Joe Allen. Faceless. With Eugène Carrière, John Beard, Jörg Madlener, Joe Allen, Rainer Lind. Exibition Cataloge September 2009 – January 2010, Pages 40 – 51.